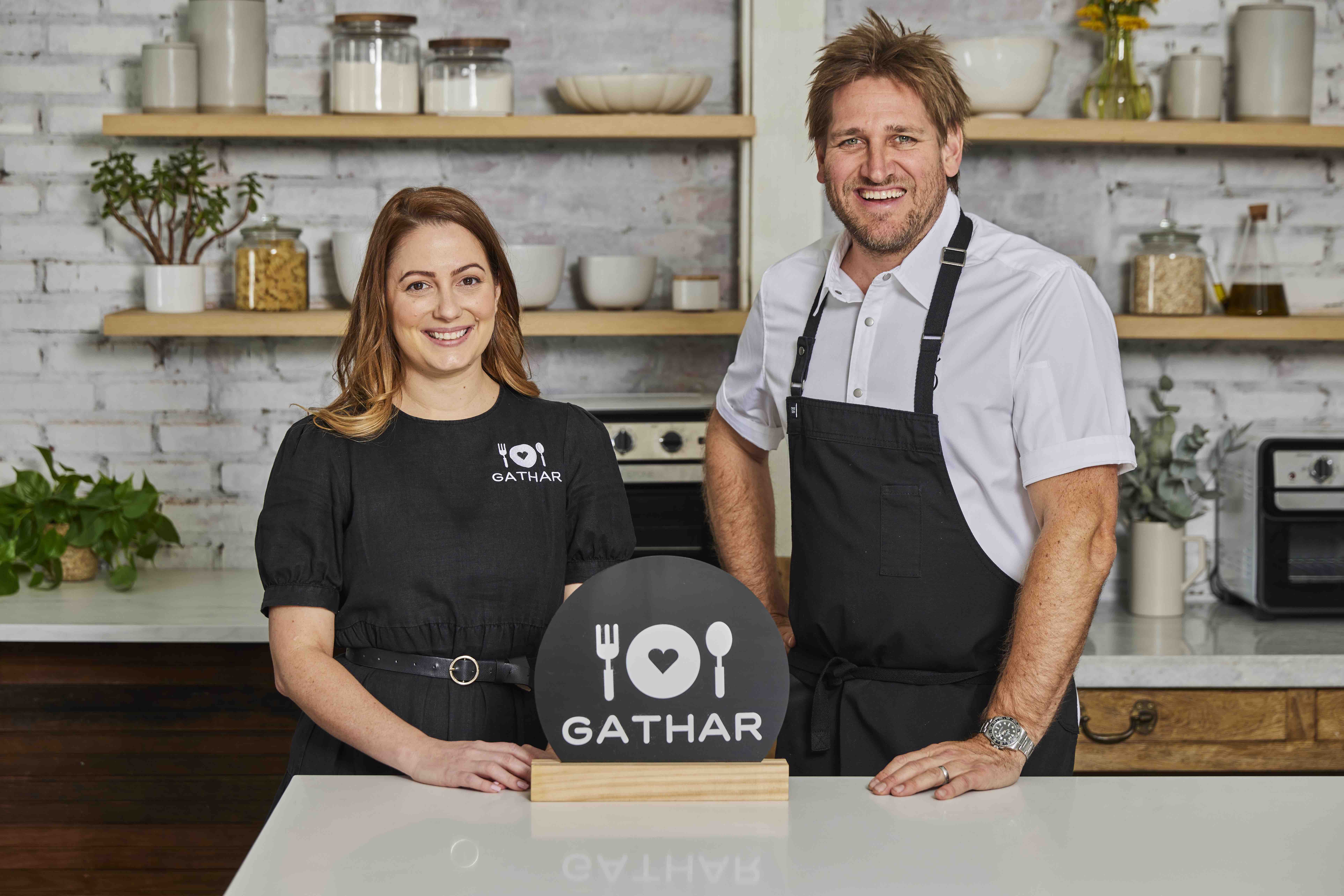 Dishing with Celebrity Chef Curtis Stone
Gathar
Celebrity Chef Curtis Stone is a busy man. He competed in Iron Chef: Quest for an Iron Legend, now streaming on Netflix, just completed filming the second season of FOX's Crime Scene Kitchen and runs LA restaurants Maude and Gwen and Georgie in Dallas. He also has authored numerous cookbooks and has a kitchenware line on HSN.
We caught up with the Aussie chef to talk about his latest project, launching Gathar, a platform for taking the hard work out of entertaining with the ability to book amazing culinary experiences,  in Los Angeles.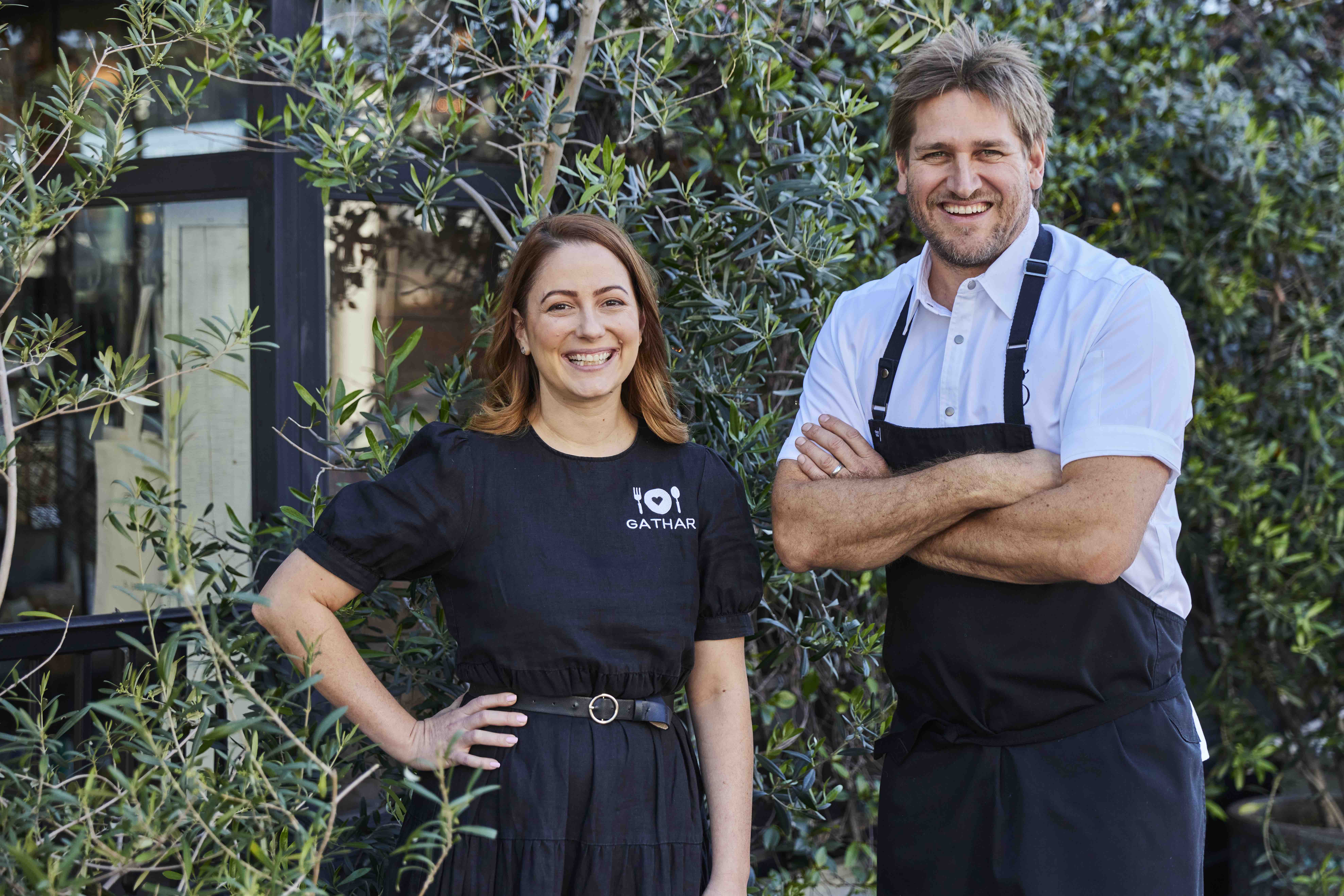 Gathar
Please tell us a little about Gathar and what is unique about it?
CS: Gathar is Australia's leading platform for booking private chefs, which we've now launched in the US with LA as the first market. Gathar is unique because it takes away the work of preparation, service and more so you can get back to entertaining and hosting without all the hassle. Gathar is giving people back time to enjoy the good times. People can choose or create the perfect menu and their Culinarian (chef, grazing stylist or caterer), arrives with everything they need to cook, serve and clean up!
How are you involved with Gathar and why did you choose to launch it?
CS: As US co-founder, I'm so excited for what Gathar is bringing to the US and all the experiences we are going to create. Having friends and family over to your house for a meal is where some of the best memories are created, but as the one who is usually in the kitchen I miss a lot of these moments. Gathar makes it easy for anyone to book their own private chef so they can sit down and enjoy the party. I also love that Gathar helps chefs to start and build their own private catering business – another challenge I know firsthand. I can see how much value Gathar can bring to our culinary partners, so the chefs can just focus on what they do best.
How did it start and expand in Australia and why did you decide to bring it to California?
CS: Since its launch in 2018, Gathar now services 30 locations across all Australian states and territories. After serving up tens of thousands of 5-star dishes Down Under, we've brought the innovative platform Stateside. 
We chose California to launch in first as there is high demand from customers that love to entertain in their homes and a strong chef supply from the hospitality industry. 
When and where will it launch?
CS: Gathar is now live across LA. We plan to expand across California in 2022, before launching into other key states in 2023.
How do you see it benefitting chefs, and diners,  in CA?
CS: This is an amazing community of chefs and caterers we'll be supporting, giving them the ability to create restaurant-quality dining experiences for people in the comfort of their own homes.  I do think this opens the doors for opportunities for chefs, cooks, and caterers to share their love of food with even more people. There is nothing like a home cooked meal, it is just so intimate. Chefs are getting out there,   connecting, networking, and doing what they are most passionate about – sharing their love of food with the people around them. 
How does it work and what are the costs?     
CS: Gathar hosts simply choose or create their desired menu and the chef arrives with everything needed to cook, serve, and clean up afterwards. A dedicated Gathar concierge takes care of every delicious detail from start to finish. Charcuterie tables and appetizer packages start from $50 per person, and sit-down menus from $160per person.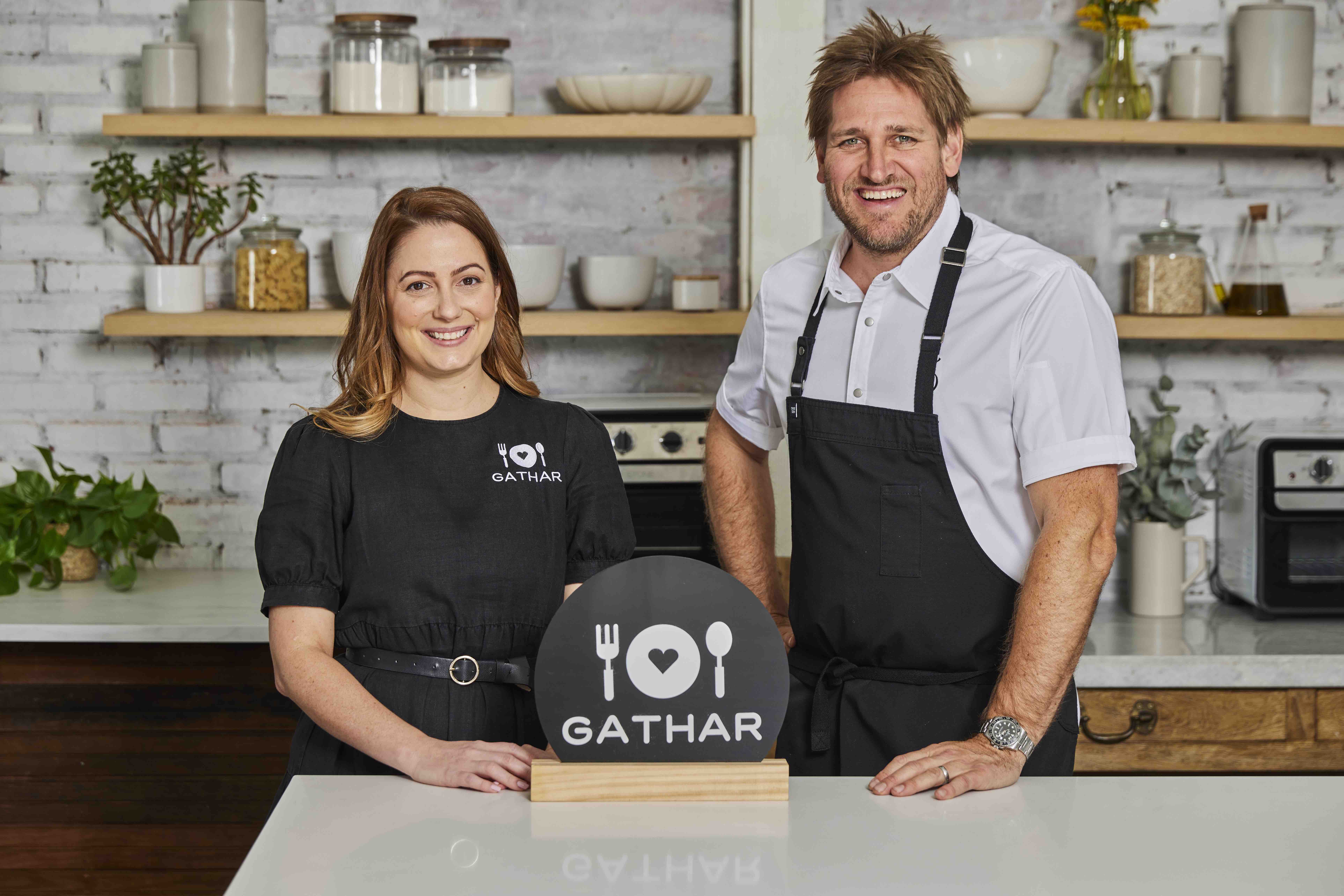 gathar
And on a personal note:
What are some of your upcoming projects?
CS: Iron Chef: Quest for an Iron Legend debuts on Netflix on June 15. Anyone who knows me knows that I'm a fierce competitor so this show is right up my alley. I was a huge fan of the original Iron Chef and revered the likes of Mashauru Morimoto. It was an opportunity I couldn't pass up — getting to hang out with old friends like Dominique Crenn and Ming Tsai, while making new friends while looking over each other's shoulders and learning from one another. I also just finished filming the second season of Crime Scene Kitchen for FOX. I had to  be really diligent about getting to the gym every morning because it's a dessert competition and I'd spend the day eating sweets. It's a tough job but someone's gotta do it! Stay tuned for more details on that.
Gathar officially launched in LA on June 9th, 2022. For more information, visit the Gathar website at  https://www.gathar.com/.